Subscribe to the newsletter
Receive a weekly digest via email – no spam.
About
Minimal Gallery was accidentally brought to life when I started collecting websites as inspiration for client projects and screenshotting and categorizing them for better organization.
Today it's one of the leading web design galleries, followed by tens of thousands of designers, developers, agencies, marketing specialists and entrepreneurs all over the world – to this day curated by myself on a daily basis.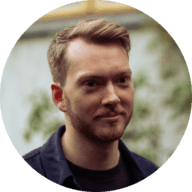 Piet Terheyden
---
Sponsor
This website has been running since almost a decade but has never earned any money whatsoever. I would love to change that.
A few requirements your product needs to fulfil:
Fit the design & tech category
Meet a high design standard
Of course not be morally reprehensible
Reach out via email: hey@some.studio
Submit
If accepted, your website will be published to the gallery and additionally posted on Twitter and featured in the newsletter. Please note:
I can not accept every submission. Don't be disappointed, try it again with your next project!
It might take a few days for me to review.
I will send you an email if your website got accepted.
$25 per submission. You will get refunded if your post is not accepted. Thanks for your support!
Submit & pay – $25